SenSprout Inc. (Headquarter: Minato-ku, Tokyo, CEO: Kazuhito Mine, "we" "us" or "our") will start the development and sales business of high-performance greenhouse through the collaboration with Kajitsudo Co., Ltd. (Headquarter: Mashiki-gun, Kumamoto, CEO: Tsuyoshi Ide, "Kajitsudo") and Kajitsudo Technology Co., Ltd (Headquarter: Mashiki-gun, Kumamoto, CEO: Takafumi Takase, "Kajitsudo Technology"). The greenhouse is manufactured with automated environmental control and wind pressure resistant design and uses soil moisture sensors manufactured by us using printed electronics.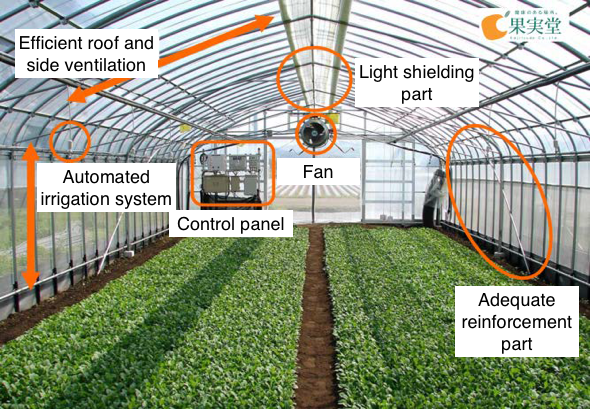 【Background of development】
In Japan's current situation of aging and decreasing farmer population, we see a rise in the demand of greenhouse with automation of various operation. Also, most greenhouse in Japan is easily-made pipe house because of its low cost, but the farmers need to rebuild and repair after every natural disaster such as typhoon or heavy snow. Since the demand of specification for greenhouse which can withstand wind pressure and heavy snow differ from region to region, there is delay in standardization of such greenhouse and there is structural problem in supply and demand.
Therefore, with the goal of providing the greenhouse facility that meets the demand of customers such as companies entering the agriculture field, our business will develop and sell greenhouse for agriculture (Product name: "Takase method high-performance greenhouse") with the characteristics "low-cost", "weather resistant" and "environmental control enabled."
■Knowledge from the biggest manufacturer of baby leaf
In terms of "environmental control," water management knowledge and data from more than 6,000 annual harvest by the nation's largest baby leaf (young leaf of vegetables) manufacturer Kajitsudo are combined with the soil moisture sensor made using printed electronics technology developed by us – a startup originated from the University of Tokyo. The water management operation (measurement of soil moisture, decision on irrigation amount and time, and control of irrigation system) that currently relies on manual labor and human decision will be automated using low-cost sensor and network, therefore reducing the amount of labor and increasing the yield. Also, by utilizing IoT (Internet of Things: System where things are connected to internet and control each other) based on data such as temperature, humidity, sunlight and photos, we will be able to update the system to enable advanced complex environmental control.
①Increase in yield, multiple harvest
High airtightness will increase the heat insulation ability and the number of harvest will increase.
Also, high ventilation ability will effectively decrease the temperature during the high temperature season and will result in increase in yield.
②Low initial cost
By using the typical material for greenhouse and adding adequate reinforcement based on structural calculation, the theoretically correct optimization of steel material is realized, replacing the reinforcement based on experience.
③Low running cost
Since the heat insulation ability is high because of high airtightness, users will rarely use the heating and can significantly cut the heating cost (fuel oil cost).
④Wind resistant, snow resistant design
By the structural calculation of the pipe house, the greenhouse meets the certification standards of "low-cost weather resistant greenhouse" by Japan Greenhouse Horticulture Association. (Wind resistance of 50m and snow resistance of 50cm.)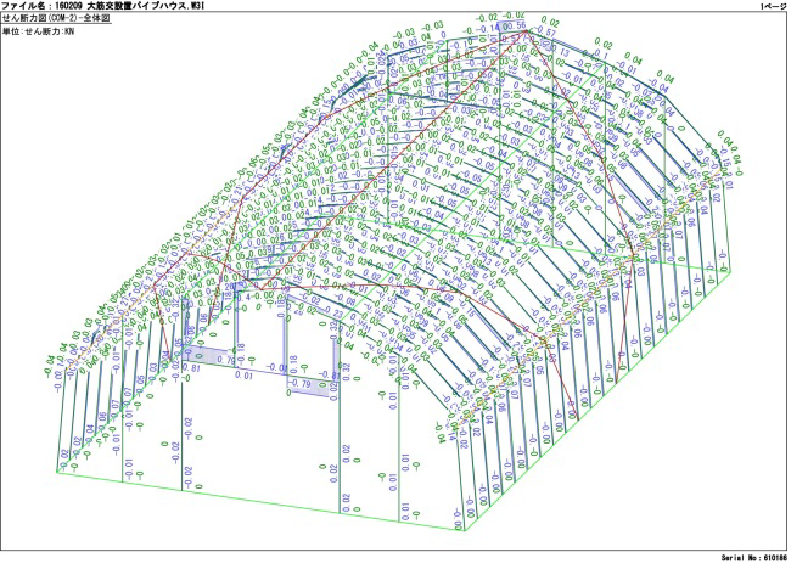 ⑤Automation of irrigation by soil moisture sensor
By deploying one soil moisture sensor (SenSprout Pro) per greenhouse, user can measure soil moisture of depths 10cm, 20cm and 30cm and view the data and cultivation record from designated app. From this data and pre-set soil moisture level, user can control the irrigation. (automated irrigation).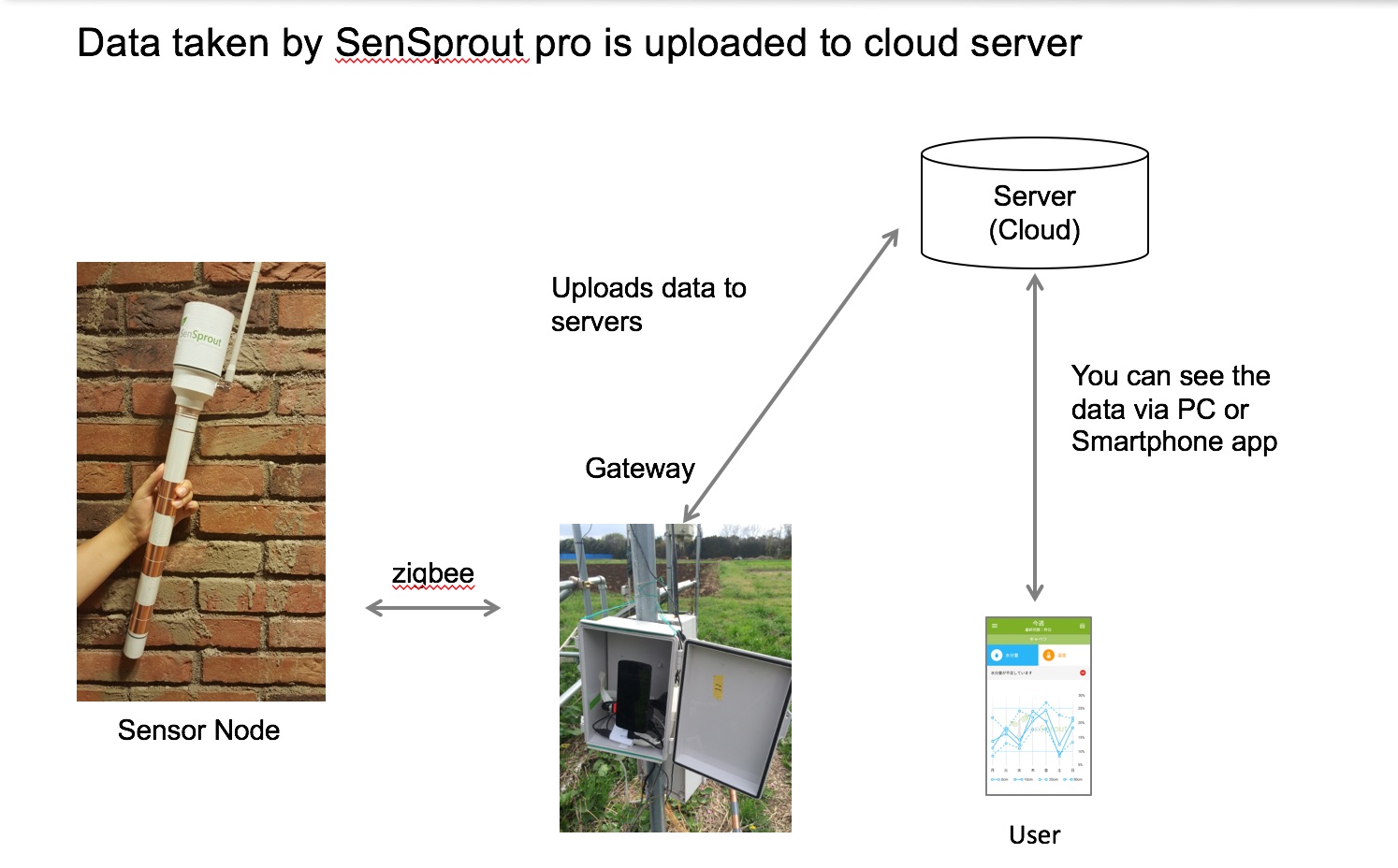 * Product image. May change at the time of market launch.
We will work on expanding the use of low-cost, weather resistant, environmental control greenhouse that can adapt to Japan in the high temperature, high moisture Asian monsoon climate.
■Characteristics of SenSprout Pro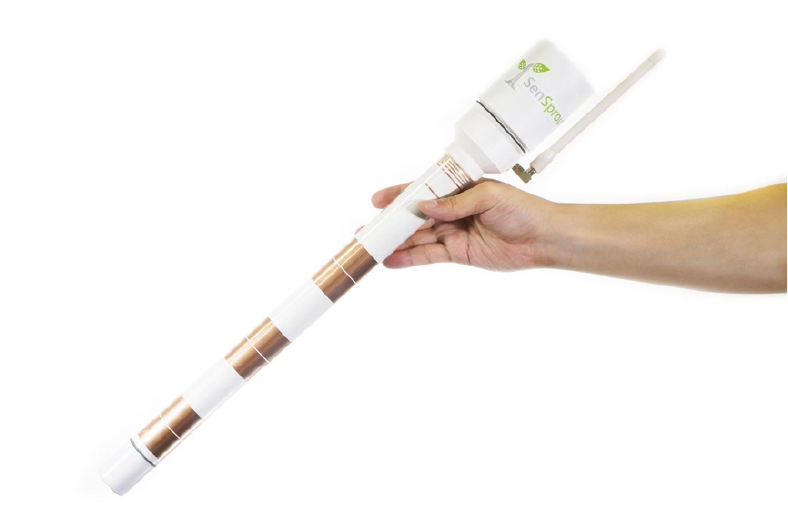 Our product can measure the soil moisture by sensors that can detect the change in capacitance. Since we use printed technology, we can make the sensors low-cost whether for small amount or for mass production. We believe that the sensors can be used for optimization of irrigation in large farms or cash crops, and also for predicting natural disasters like land slides and cliff collapses.
■SenSprout Inc. Company information
Name: SenSprout Inc.
Address: 1-5-10 Azabujuban, Minato-ku, Tokyo
CEO: Kazuhito Mine
Business area: Development and sales of agriculture sensor, development and operation of internet service related to agriculture
Established: January 9, 2015
■Kajitsudo Co., Ltd. Company information
Name: Kajitsudo Co., Ltd.
Address: 1155-5, Tabaru, Mashiki-machi, Kamimashiki-gun, Kumamoto
CEO: Tsuyoshi Ide
Business area: Large scale manufacture and sales of baby leaf, development, manufacture and sales of functional sprouting food
Established: April 6, 2005
■Kajitsudo Technology Co., Ltd Company information
Name: Kajitsudo Technology Co., Ltd
Address: 1155-5, Tabaru, Mashiki-machi, Kamimashiki-gun, Kumamoto
CEO: Takafumi Takase
Business area: Agriculture consulting, support of companies entering agriculture field, constructionof greenhouse, sales of material and machines
Established: November 1, 2016
■Contact information regarding this press release
SenSprout Inc.
Contact name: Yasuhito Sakuraba
Email: info@sensprout.com